Eternity Bracelet | Rainbow Moonstone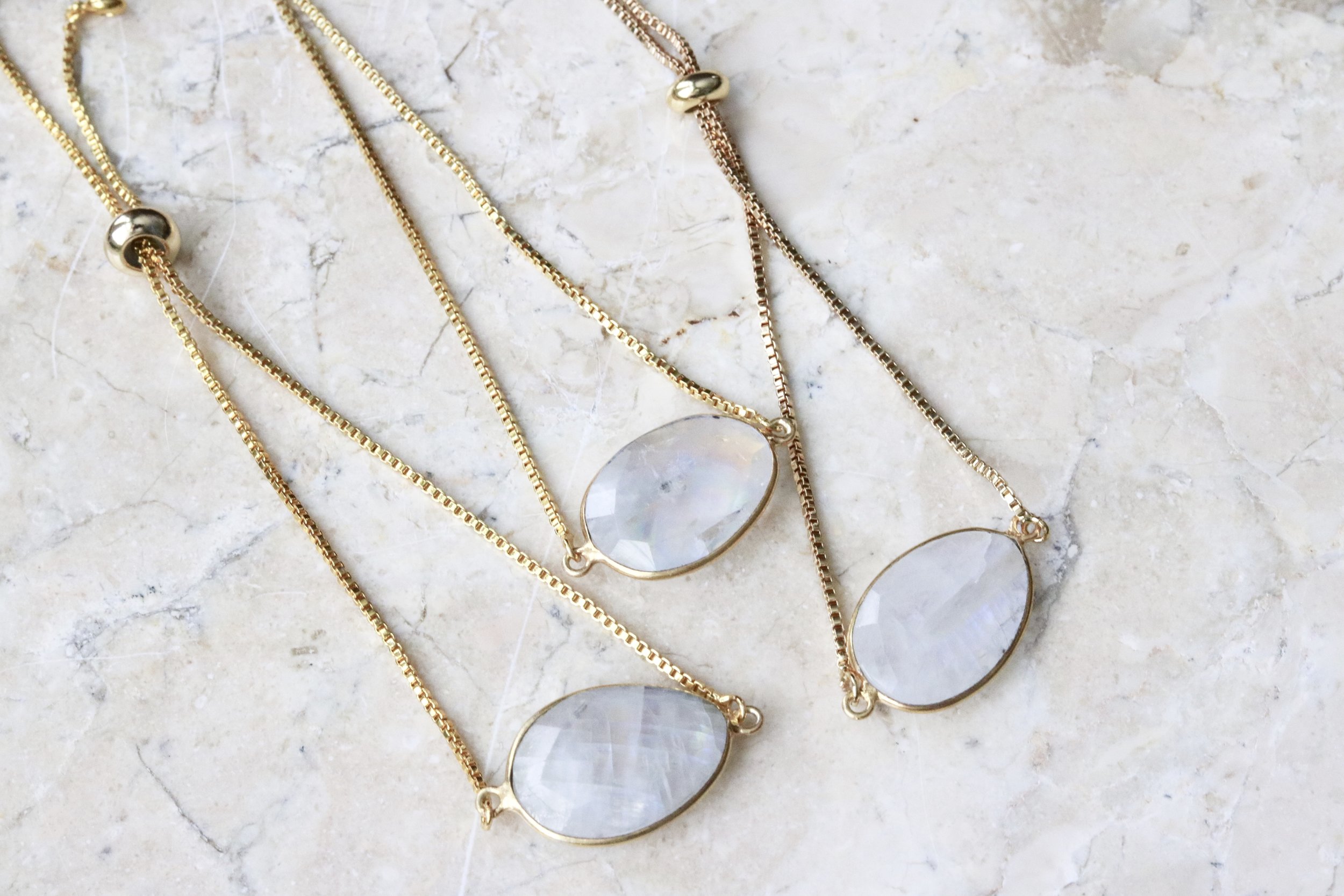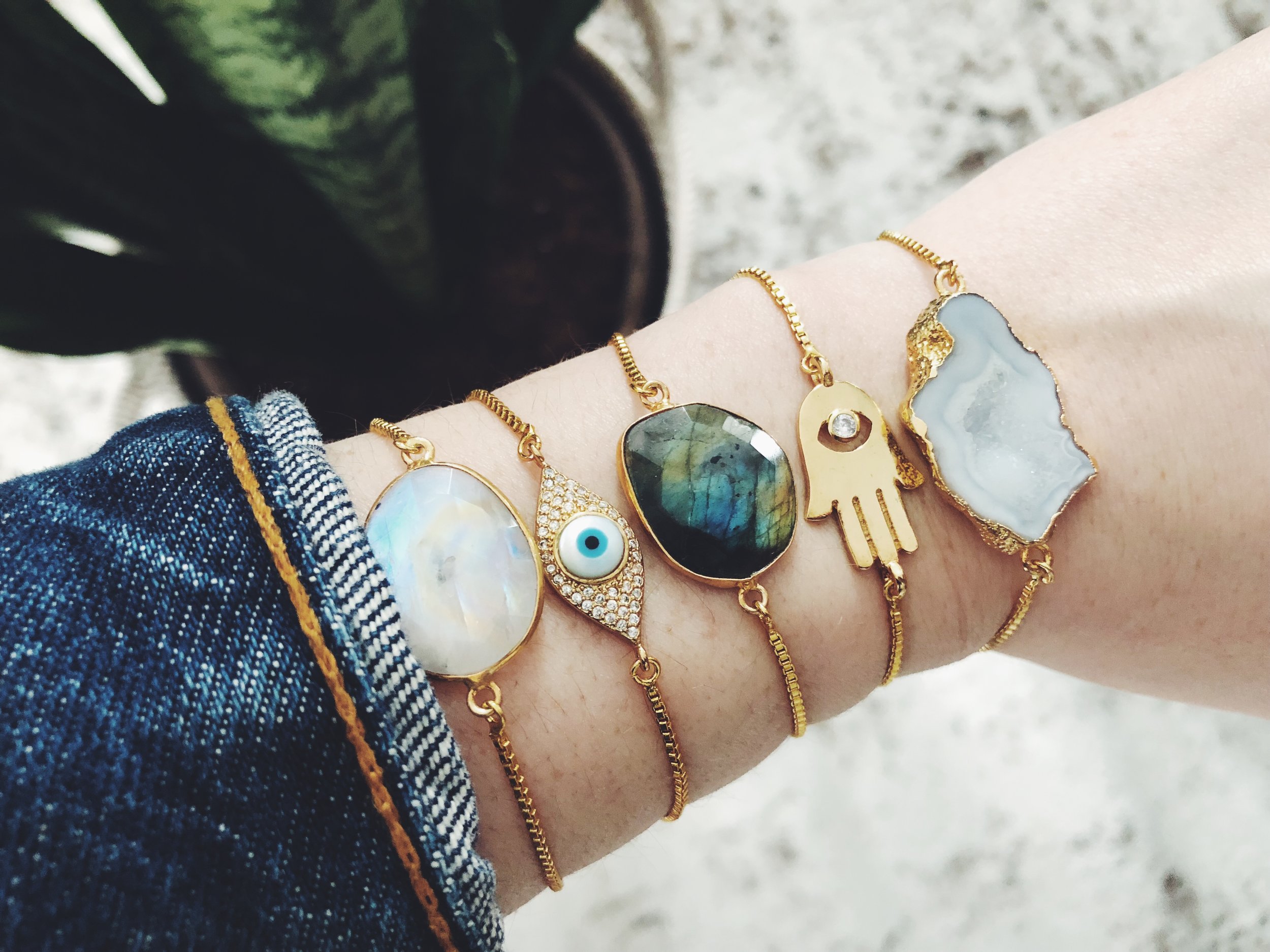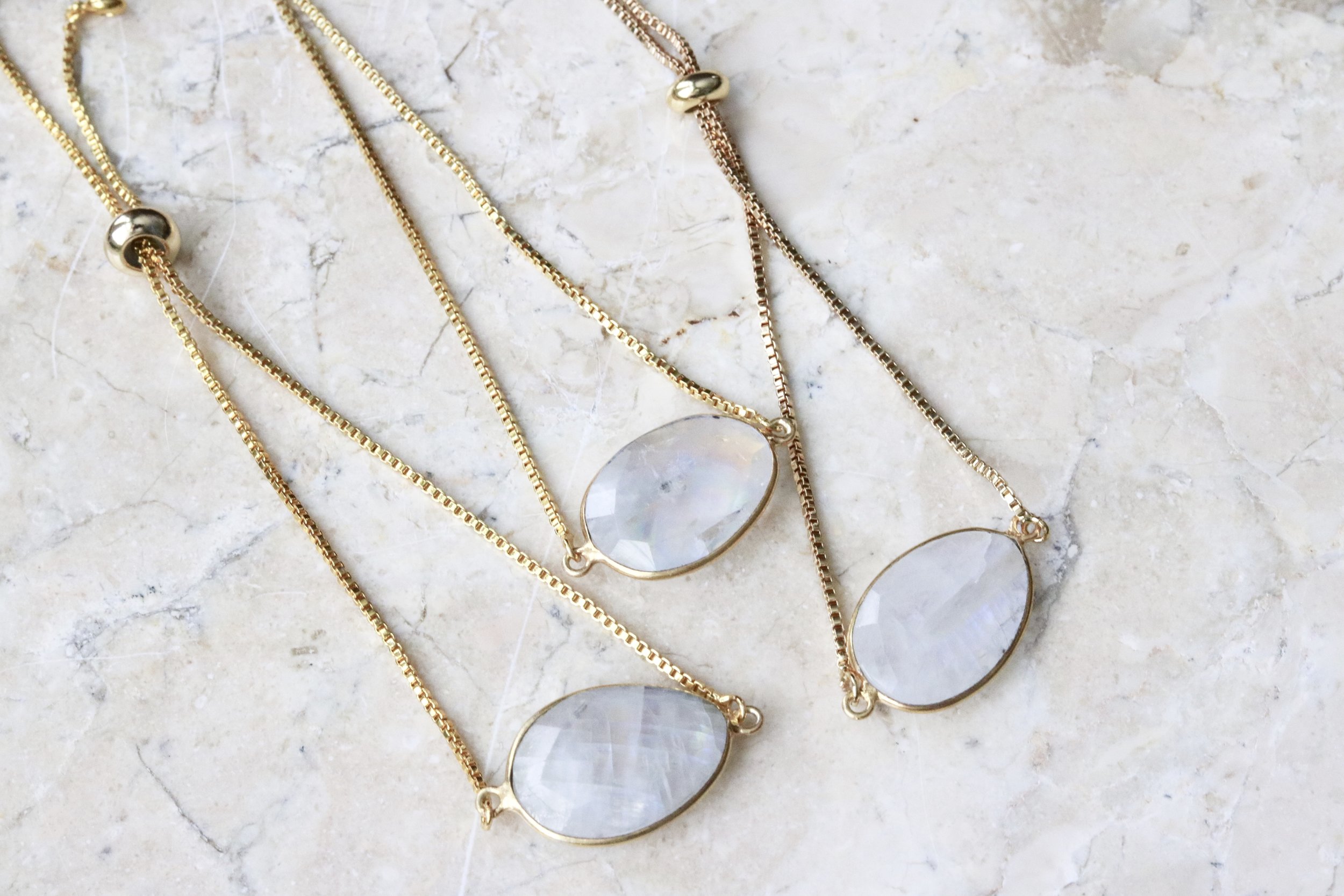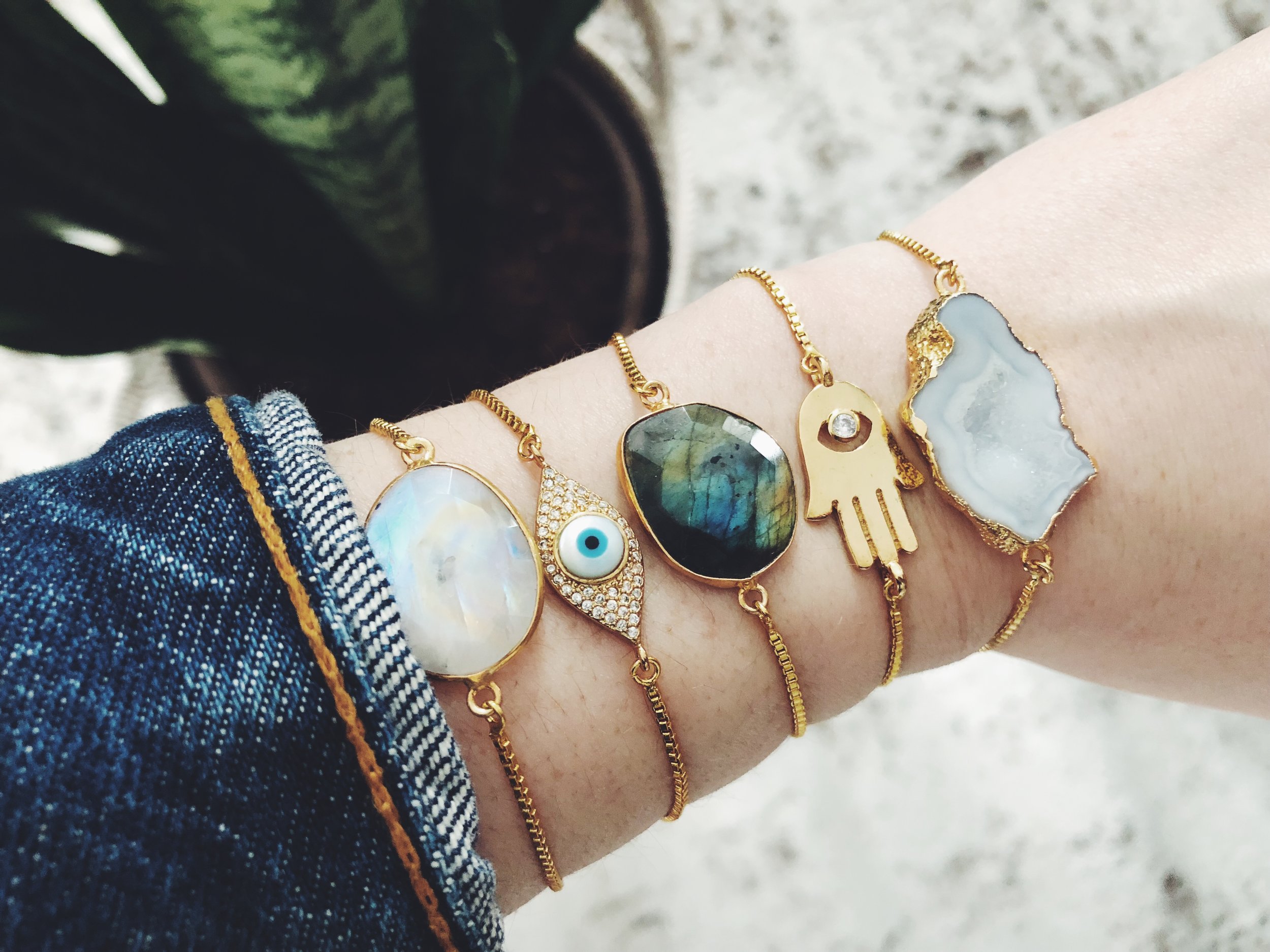 Eternity Bracelet | Rainbow Moonstone
Like all Universal by Nature pieces, these gems were handmade with love and positive energy.
These pieces feature gorgeous rainbow moonstone focals and gold plated, adjustable chain.
To ensure longer lives for your gems, it is strongly recommended to avoid showering, swimming, sleeping, exercising + applying perfumes/lotions with your UBN pieces on.
**Normal wear and tear will occur over time, but if you experience an issue or your piece happens to break, please email me to make arrangements for repairs**
Your order will come beautifully packaged, ready to gift to a special someone (or to gift to yourself!), along with a silk pouch to store your gems while they aren't being worn.